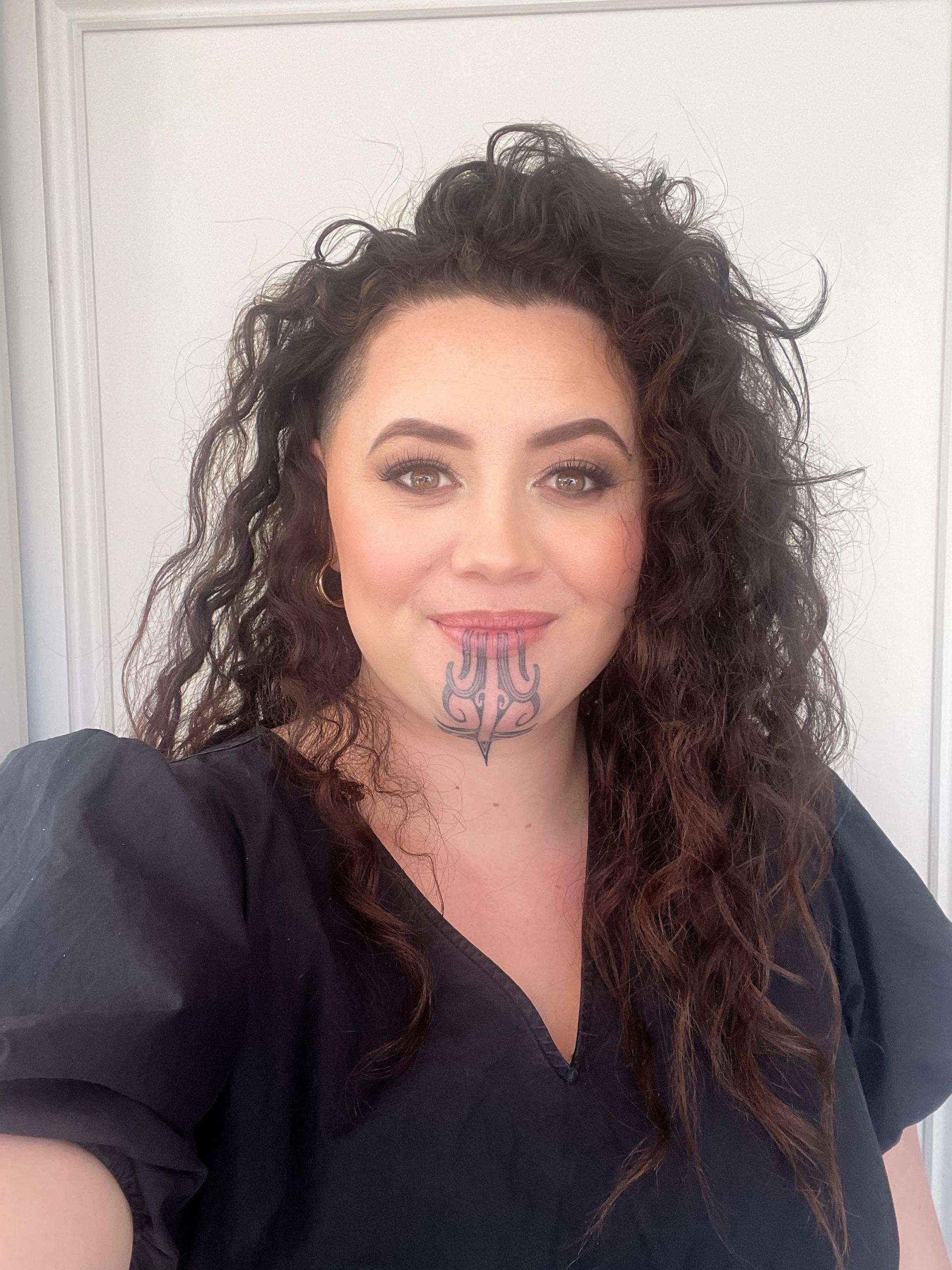 She's fought fires, established an "unruly" floristry business, and next month she'll battle it out against the great young guns of New Zealand's horticulture world.
Ramarama's Sarah-Lee Ewe will represent the Young Florist/Flower Grower sector at the New Zealand Young Horticulturist final, to be staged in Karaka on November 7 and 8.
Sarah-Lee owns a floral and styling business called Faux & Thorn – The Unruly Fleuriste, although all things floral have not formed her entire working life.
The self-taught floral designer has worked as a corporate beauty business development manager and educator, was a hair stylist for 15 years, ran her own bridal-focused beauty haven, and donned a firefighter's hat in Papakura for three years. She is also mother to three youngsters.
"I decided to leave the corporate beauty world to focus on family, mental well-being, and, importantly, my passion for taking peoples' vision and making it bloom into reality by marrying art and flowers."
She says her specialty is embracing the beauty of nature while adding a daring twist to traditional arrangements. Her working life includes crafting "exquisite" weddings and events throughout the country.
"My love for my job is off the charts! I'm an artist at heart, and the joy of crafting intricate details for clients who truly appreciate them keeps me fuelled with inspiration. Plus, I adore collaborating with fellow florists and artists who light the creative spark in me," Sarah-Lee shares.
As for favourite blooms, there are many. She sites copper boy dahlias, deep purple lisianthus, cymbidium orchids, manuka, cherry blossom branches, guava foliage, ranunculus and "those teasing magnolia buds before they bloom".
Once she's not so busy with her young children (aged eight, five and two) she would be keen for Faux & Thorn to enjoy a growth spurt.
Representing her sector at the Young Horticulturist Competition finals is a "thrill" and she's looking forward to being part of that "amazing" experience with likeminded individuals.
"It's an incredible chance for us young guns, and it means the world to me to represent my industry and Māori heritage. I imagine it will be life-changing indeed," says Sarah-Lee who does whakapapa to Ngāti koro koro, Ngāti Wharara and Ngāti Ranginui.
Young Horticulturist chairperson Hamish Gates says all seven Young Horticulturist finalists have now been named and Karaka will soon be buzzing as event organisers, contestants and their supporters arrive for the finals.
He says the seven represent the very best of NZ's young horticultural talent and it will be a rigorous competition.
Competing against Sarah-Lee as Young Florist/Flower Grower sector representative (FLONZI Florists and Flower Growers NZ Incorporated), will be Caleb Washington representing Young Landscaper of the Year (Registered Master Landscapers New Zealand), Lydia O'Dowd representing Young Plant Producer of the Year (New Zealand Plant Producers incorporated); Tahryn Mason representing Young Viticulturist of the Year (New Zealand Winegrowers); Meryn Whitehead representing Young Grower of the Year (Horticulture New Zealand Fruit & Vegetable Sectors); Jason Gwynn representing New Arborist (New Zealand Arboriculture Association Inc);and Renee Johnson representing Young Amenity Horticulturist (New Zealand Recreation Association).
At the finals the contestants will be pitched against each other in several challenges involving practical skills, industry experience, leadership ability, business knowledge and communication.
Guest speaker at the event will be New Zealand multisport and triathlon athlete extraordinaire Steve Gurney whose accomplishments include winning the gruelling Coast to Coast race a record nine times.
The Young Horticulturist Competition's Official Partners are: Countdown, Fruitfed Supplies and T&G Fresh.