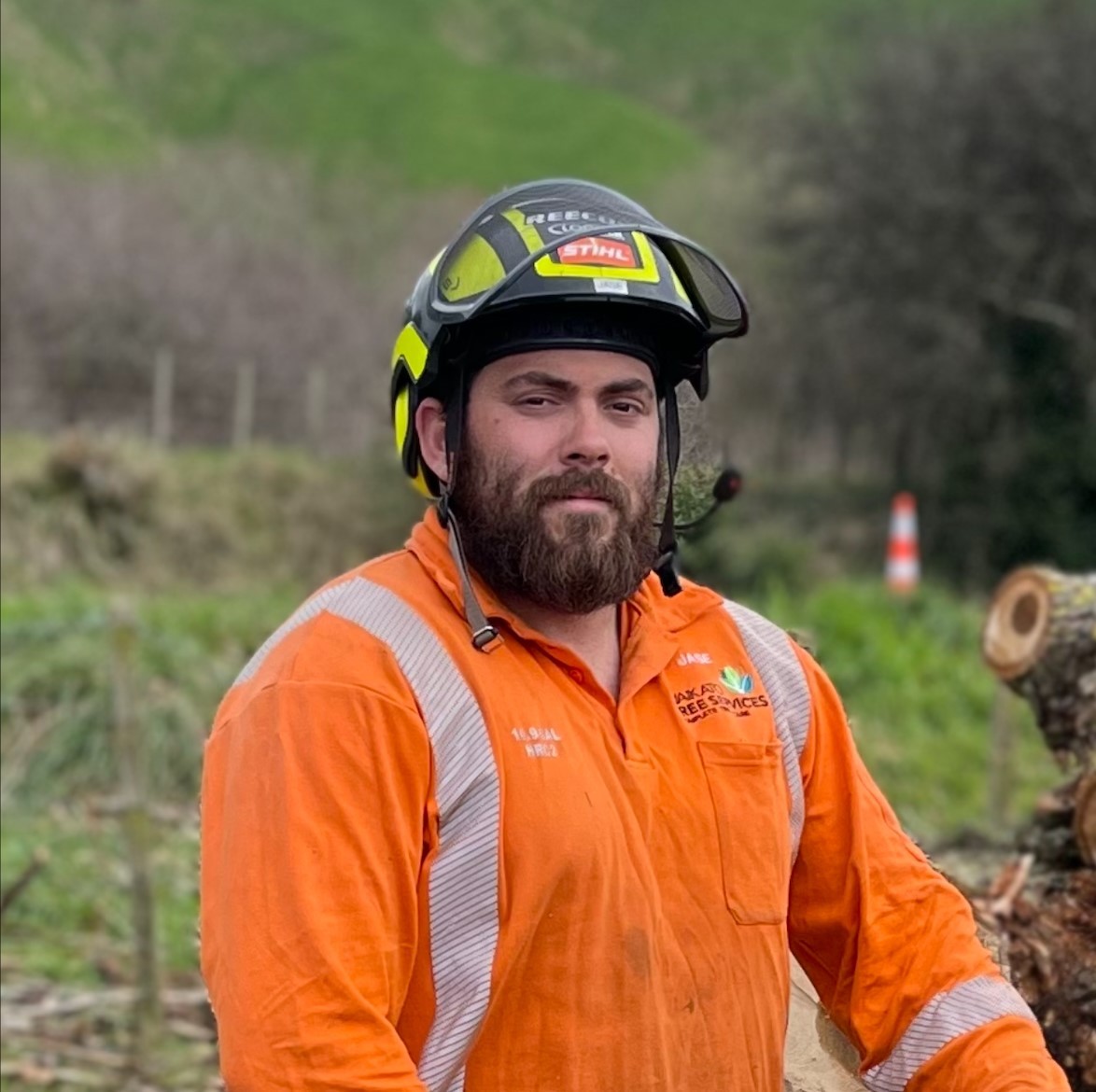 Following in his brother's footsteps has paid off for the Waikato's Jason Gwynn who will represent the arborist sector at the NZ Young Horticulturist finals this year.
Jason, who grew up in Te Awamutu, is an arborist team leader at Waipa Networks Limited. Initially unsure where his career path would lead, Jason made the call three years ago to join his brother, Tyrel, at Waipa Networks.
While Tyrel has moved on to other things, Jason's been fully focused on his journey as an arborist. He started as a trainee arborist and last year became a team leader/foreman. Late last year he also competed in the New Zealand Tree Climbing Competition. Representing the Waikato at the national competition he went on to win the title of New Arborist of the Year, and the right to represent his sector at the NZ Young Horticulturist Competition.
Jason has plans to gain a diploma in arboriculture, but first there's that grand final in Auckland on November 7,8th.
At the Young Horticulturist event he will compete against finalists from the NZ Young Horticulturist Competition's other sectors. The sectors are: Young Grower of the Year (Horticulture New Zealand Fruit & Vegetable Sectors); Young Amenity Horticulturist (New Zealand Recreation Association); Young Plant Producer of the Year (New Zealand Plant Producers incorporated); Young Landscaper of the Year (Registered Master Landscapers New Zealand); Young Florist/Flower Grower (FLONZI Florists and Flower Growers NZ Incorporated); Young Viticulturist of the Year (New Zealand Winegrowers); and New Arborist (New Zealand Arboriculture Association Inc).
Jason will compete armed with a total passion for the sector he represents.
"As cheesy as it sounds, I just really love everything about my job. No two days are the same. The workload is so diverse - one day I could be hedge trimming the next I could be removing large trees over power lines.
"I love the thrill of being sky high maintaining trees, and also seeing the final product of trees that I have worked on."
Jason tells how chainsaws have intrigued him ever since his earlier days out in the bush with his dad and grandfather collecting firewood. And, with a brother who was an arborist, and a mother who's a gardener, there are plenty of green thumbs in the family!
Jason, his wife, and their two young sons live in Hamilton, but plans are afoot to return to Te Awamutu before summer.
The Young Horticulturist Competition's Official Partners are: Countdown, Fruitfed Supplies and T&G Fresh.