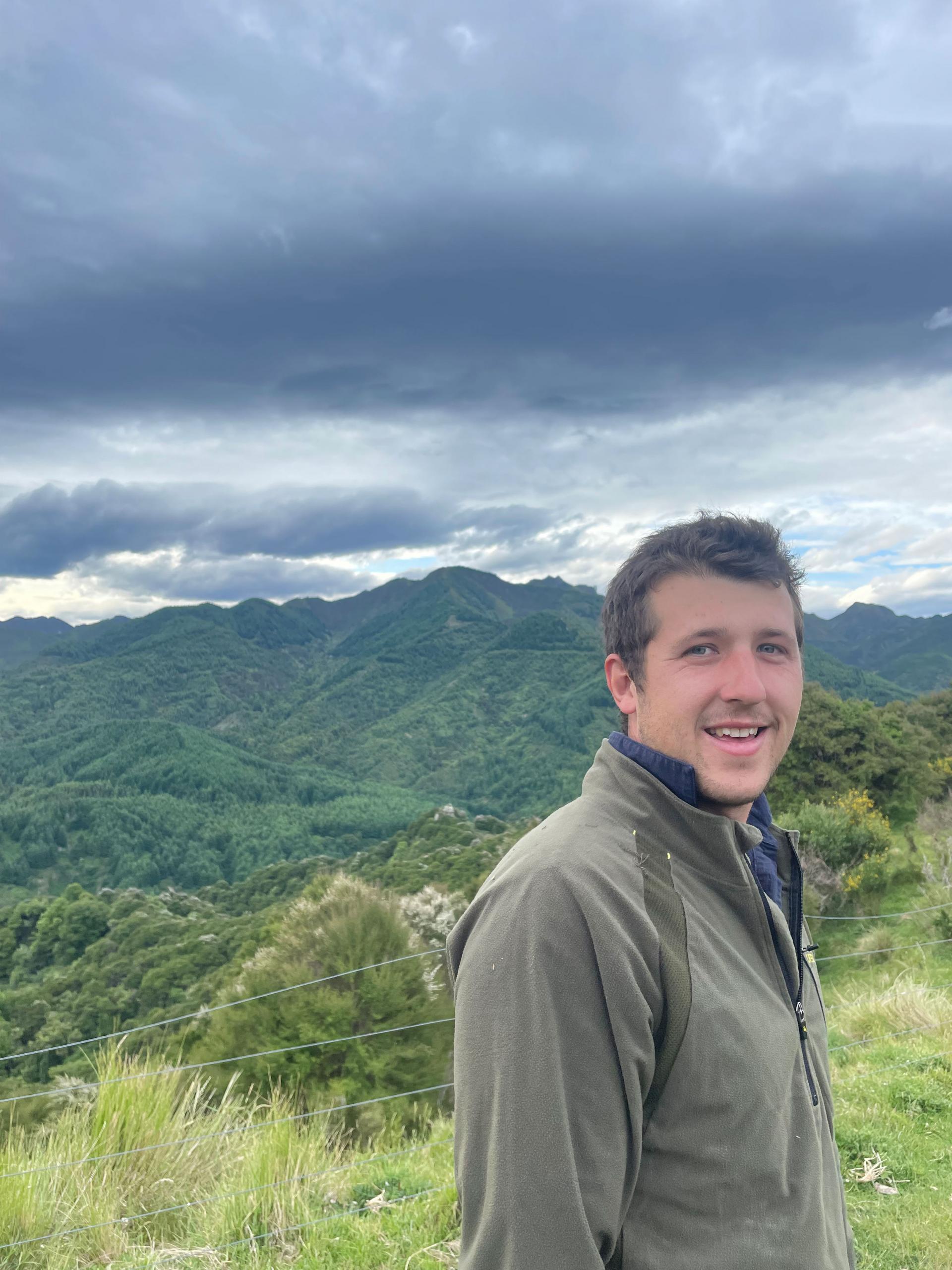 The chance of a Cantabrian winning the coveted New Zealand Young Horticulturist of the year title has just doubled thanks to landscaper Caleb Washington.
Caleb, who lives in Bishopdale and is an operations manager at Goom Landscapes, has won the Young Landscaper of the Year title, which gives him right of entry to the national Young Horticulturist Competition.
Also attending the competition finals in Auckland on November 7,8, will be Christchurch's Lydia O'Dowd who was recently judged NZ's Young Plant Producer of the Year.
Lydia and Caleb will be competing against each other, and five others from within horticulture sectors such as floristry, arboriculture and wine growing, for example.
Caleb's career journey initially involved agriculture and commerce study at Lincoln University. During and after university he spent time in the rural sector before circling back to the family business – his parents and an aunt and uncle are directors of Goom Landscapes. His time in landscaping began in Wanaka where he spent 3.5 years as a foreman/project manager for Goom Southern Lakes. He then moved back to Christchurch as a Goom Landscapes foreman, eventually working his way up to operations manager.
An average day at work for Caleb involves meeting with clients, subcontractors and staff members with tasks involving, for example, work scheduling, budget forecasting, as well as team and resource management.
"I really enjoy my position and where I am at in the business. Going forward, I would like to keep building on this, and my team, so that we can continue leading the way in landscaping while being as efficient as possible," he says.
In order to win the Young Landscaper of the Year title Caleb competed in a series of mini challenges involving paving, plant identification and speech making.
Lydia, meanwhile, is head propagator at Southern Woods Nursery in Rolleston. As a young student attending The University of Otago, Lydia initially thought her career path would involve people, rather than plant, care. A paper in plant biology made her realise where her true interest was.
Young Horticulturist chairperson Hamish Gates says with all seven Young Horticulturist finalists having been named the RNZIH Ed Trust is gearing up for another excellent event. Competing against Caleb, Young Landscaper of the Year (Registered Master Landscapers New Zealand) and Lydia, Young Plant Producer of the Year (New Zealand Plant Producers incorporated); are: Tahryn Mason representing Young Viticulturist of the Year (New Zealand Winegrowers); Meryn Whitehead representing Young Grower of the Year (Horticulture New Zealand Fruit & Vegetable Sectors); Jason Gwynn representing New Arborist (New Zealand Arboriculture Association Inc); Renee Johnson representing Young Amenity Horticulturist (New Zealand Recreation Association); and Sarah Ewe representing the Young Florist/Flower Grower (FLONZI Florists and Flower Growers NZ Incorporated).
The Young Horticulturist Competition's Official Partners are: Countdown, Fruitfed Supplies and T&G Fresh.